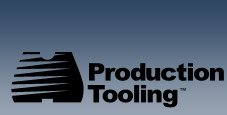 The production tooling advantage
Superior Quality
By specializing in solid tungsten carbide tubing expanders we provide a product that will greatly outperform similar tool steel products due to material hardness. This will translate into much less down time changing out worn expanders as well as producing a much more consistent coil. The expander wear will be very slow and consistent. We work to very close tolerances and provide surface finishes that will minimize friction and tool wear.

Fast Turnaround
We understand the need for quick response to your tooling needs. At Production Tooling a large inventory of raw material is maintained to meet your needs. Most orders are quoted with a 2-4 week lead-time. However, if your need is immediate, so is our response. We will do all we can to meet your delivery requirements.

Competitive Pricing
At Production Tooling you will find our pricing to be well below industry norms, comparable to tool steel parts. When taking into account the superior wear qualities of our products the choice is obvious.

Customer Satisfaction
We understand that our success is based on satisfied customers. For this reason, we provide design assistance at no charge. We will stock raw material to meet your needs. We offer additional products such as bushings and screws which are generally stock items. Our response to requests for quotations or information is immediate. Should you have a different design we will create the tooling needed to bring this to production.  We want to work with you as well as for you.